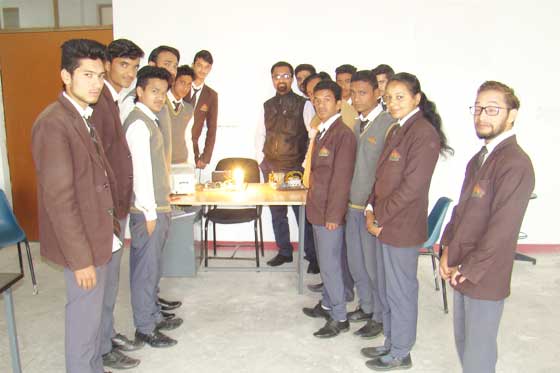 Electrical Engineering
Duration 3 Years
Eligibility 10/10+2
Electrical Engineering is one of the newer branches of engineering, and dates back to the late 19th century. It is the branch of engineering that deals with the technology of electricity. Electrical engineers work on a wide range of components, devices and systems, from tiny microchips to huge power station generators.
Electrical engineers design, develop, test and supervise the manufacturing of electrical equipment, such as electric motors, radar and navigation systems, communications systems and power generation equipment If it's a practical, real-world device that produces, conducts or uses electricity, in all likelihood, it was designed by an electrical engineer. Additionally, engineers may conduct or write the specifications for destructive or nondestructive testing of the performance, reliability and long-term durability of devices and components.
Today's electrical engineers design electrical devices and systems using basic components such as conductors, coils, magnets, batteries, switches, resistors, capacitors, inductors, diodes and transistors. Nearly all electrical and electronic devices, from the generators at an electric power plant to the microprocessors in your phone, use these few basic components.
Institute provides Diploma in Electrical Engineering . With highly qualified and experience faculty member and fully equipped lab with all modern equipments.